Attractions
Photographer's Point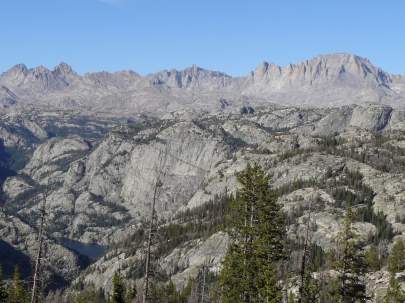 General Information
Allow Children? Yes children are allowed
Allow Smoking? We are sorry smoking is not allowed
Allow pets? We are sorry pets are not allowed
Is there Parking? Yes there is customer parking
Are there Handicap Facilities? We are sorry there are no handicap facilities
Enquire about this Attraction
Name of Attraction = Photographer's Point
Type of Attraction = Recreation
Directions =

Summary = Photographer's Point is a popular day hiking destination and deservedly so. From the aptly named viewpoint a stunning panorama of the high peaks towering above the Indian Basin, Titcomb Basin and the Upper Fremont Valley fill the skyline. Below the overlook is the deep canyon carved by Fremont Creek.
Location
Booking Information
Opening Time =
Closing Time =
Adult Price =
Children Price =
OAP Price =
Book Accommodation
Click on the button below to reserve your accommodation
Spent a week in Pinedale and loved the Cozy Cabins. Clean, comfortable and close to town as well as a park right next door. Took our morning coffee down to the Pine River every morning and even saw a young bull moose and several cows one morning!
Marais, May 2020